Welcome to the SlickforceStore Affiliate Program
They Shop & You Get Paid!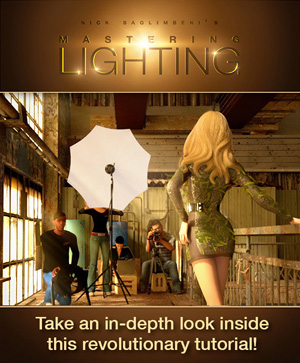 For over 10 years, Slickforce Inc. has been one of the premier photography studios in Los Angeles, providing top-of-the-line services to high profile clients, models and magazines.  Building on this success, we expanded into product brands catering to specific markets in our customer base.
Our SlickforceSystem tutorial products - the award-winning Mastering Retouching, Mastering Lighting and Mastering Compositing series - have been sold internationally to over 50 countries.  We also carry a fantastic, high quality poster collection featuring some of the most beautiful women in the world.


We are looking for dynamic partners that have a close connection with their readers and who love to do what they do. Whether you are a professional photographer hosting a blog, have a strong social media following, or spend all your time creating content for your consumer-oriented website – we are looking for YOU!


As long as you like and respect our brand and feel comfortable promoting it, then signing up to our Affiliate program is your first step towards a successful and rewarding partnership with Slickforce.


Benefits:
1. Free to join. No startup cost. No maintenance fee.
2. 20% commission on all products.
3. Individual product sales typically range from $9.95 up to over $400.
4. No limit on your income.
5. Tier commissions earnable by recruiting new affiliate partners.


Promotions to your Readers:
1. Worldwide shipping
2. Products ship within 1-2 days  
3. Constant communication of Promos, Specials and Deals.


1. A large selection of Banners ads and Text links.
2. Exclusive affiliate partners deals and promotions.
3. Easy to create tracking links.
4. Weekly tips and tricks updates to help you succeed.
5. Advanced tracking technology, so you don't lose a dime.
6. Real-time reporting, putting your data at your fingertips.
7. Dedicated SlickforceStore Affiliate Team support via email and phone, as needed.